Best Poipu Condos For Sale
Presently there are approximately 129 Poipu condos for sale in our multiple list service. Finding the hidden gem where the client's budget meets expectation is the first step in the real estate transaction marathon.
It has been an active start of the year for the Coldwell Banker Turtle Cove Realty team. Recently principal broker Lee Morey placed a Regency at Poipu Kai condo in escrow. But before we "hit" the road we started in the office reviewing 2015 sales in Poipu. Then focusing on what the clients had in mind for their ideal vacation property.
The Poipu Regency complex leads a quiet regal life on Poipu Road. It is a well maintained group of 73 units that were built in the early 1990's. Known for their well maintained common areas and their large interior square footage the condos are popular for both vacation renters and long term residents.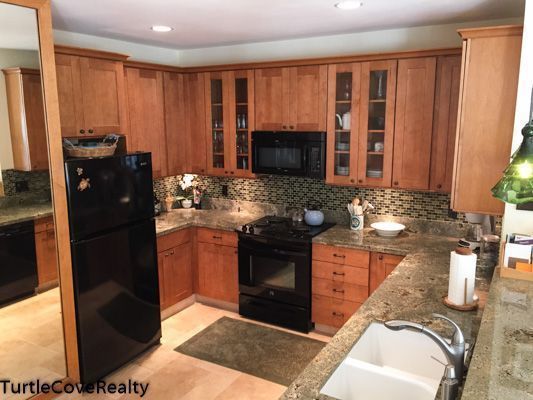 Upon entering the unit your eye is immediately drawn to the large entry and living area. The off white coral like ceramic tile was painstakingly laid in an offset pattern. This creative detail cleverly makes the space feel larger.
The modern well maintained kitchen with its solid granite countertops in a blue green pattern frame the rich organic colors of the natural wood cabinets. The glass tile selected for the back splash plays off the greens in the countertops making a beautiful and functional addition to the kitchen.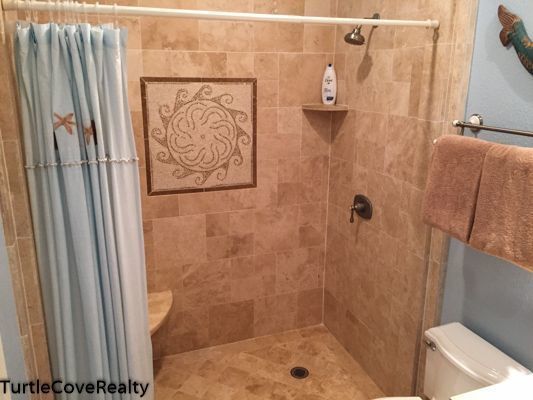 With two full baths elegantly designed with travertine marble and a mosaic in the center of the master shower the sellers took great pride in their living space. My client recognized the pride of ownership and we quickly jumped on it.
We spent 2 full days viewing condos in three complexes and this by far was the clear winner. A great number of condos that we viewed were located closer to the ocean but none offered this level of design in their price range.
The clients, who have been coming to Poipu for the past 15 years, felt they could easily winter here for 5 months and then put it in the Poipu Kai vacation rental program.
If you have any questions about this wonderful space in Poipu I can be reached at 808.651.6720 or if we can help you find Kauai homes for sale. The staff at Coldwell Banker Turtle Cove Realty are here ready to serve.